The Suns hate the fact that Zion Williamson threw down an acrobatic dunk in the dying seconds on Friday when the game was already over. The Pelicans, meanwhile, clearly think the Suns are being more than a little dramatic, and had already acquired a hearty distaste for Phoenix during their first-round playoff series last season. And just to add fuel to the fire, they play each other again on Sunday.
This is how rivalries are born, with two teams spending too much time in a confined space together, night after night, until they can't stand each other. Even CJ McCollum, who is usually very calm and collected, had something to say postgame.
"They got to get back on defense if they don't want us to dunk the ball," he said. "Get back on defense."
One major subplot to watch here is Jose Alvarado versus Chris Paul. Alvarado got under Paul's skin in last year's playoffs and Paul responded by kicking him squarely in the family jewels. On Friday, CP3 targeted Alvardo's rib injury.
A better look at the cheap shot from Chris Paul on Jose Alvarado as CP3 hit Jose in his injured ribs on a drive to the basket. #Pelicans #NOLA pic.twitter.com/tqqOUXxBxG

— Michael Kelly (@MichaelLKelly) December 10, 2022
The feisty Pelicans guard then went straight at Paul postgame, and in a hilarious twist, had to be calmed by the feathery embrace of New Orleans' mascot, Pierre the Pelican.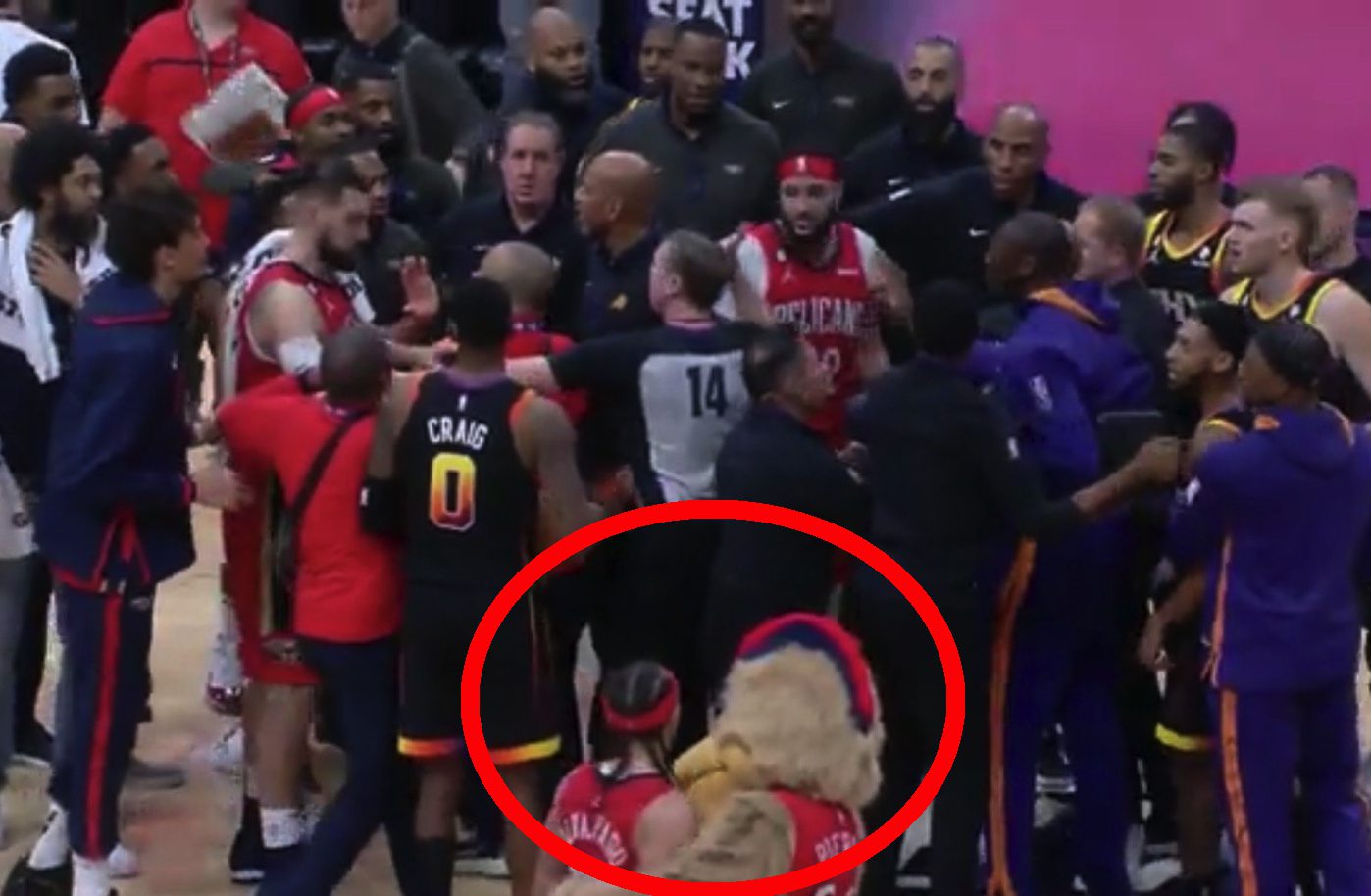 Postgame, Alvardo wouldn't even utter Paul's name.
"If that person plays, I'm playing," he said.
And remember, Friday's matchup didn't even feature Herb Jones, who also can't stand Paul and the Suns.
Lmao ref saw what Chris Paul did, and let Herb Jones retaliate, without calling a foul

pic.twitter.com/D9qPj3deTl

— JP – The Wholesome Truth Teller (@jay_pea619) April 25, 2022
Herb Jones rejects Chris Paul's hand and waits for teammate to help him up pic.twitter.com/xoKo3iOoyG

— Ingram Alerts (@IngramAlerts) April 25, 2022
There is clearly a whole lot of resentment on both sides. And now, unlike last year, these two teams are competing for the number one spot in the West.
The Suns and Pelicans may very well meet again in the playoffs, and not just in the first round either. But first, they have another appointment in New Orleans on Sunday, in a battle that will be absolute must-watch TV.
The post The Suns and Pelicans Genuinely Hate Each Other appeared first on Basketball Forever.
from Basketball Forever https://ift.tt/0K5mAJt
via
IFTTT