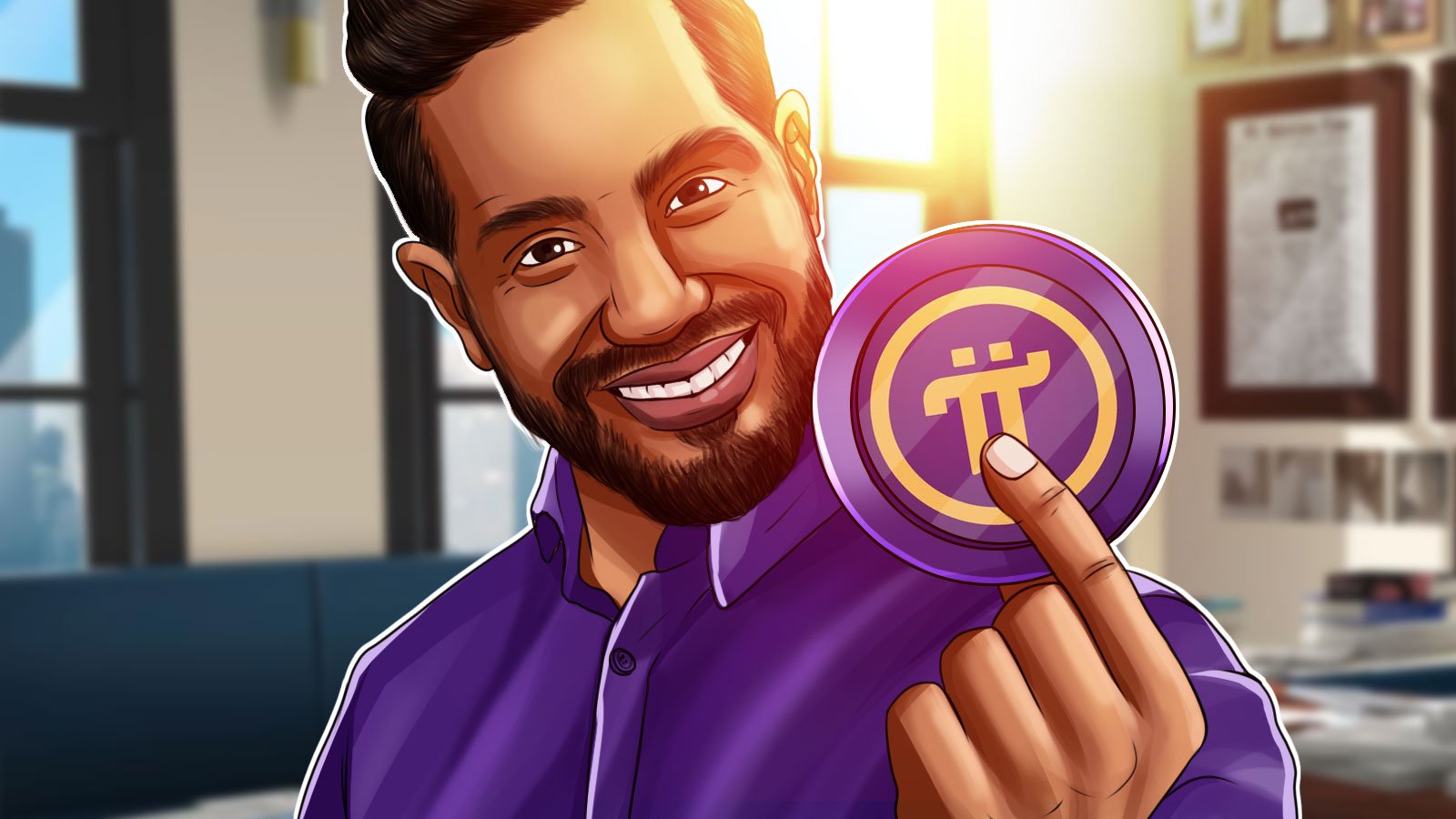 YEREVAN (CoinChapter.com) – Pi Network coin traded at $70 on Jan 27, which constituted a 70% drop year-to-date, despite a ubiquitous recovery across the digital asset sector. Moreover, the Pi coin price also deviated from the fundamental news on the platform as Pi prepares to launch an App Wallet "soon."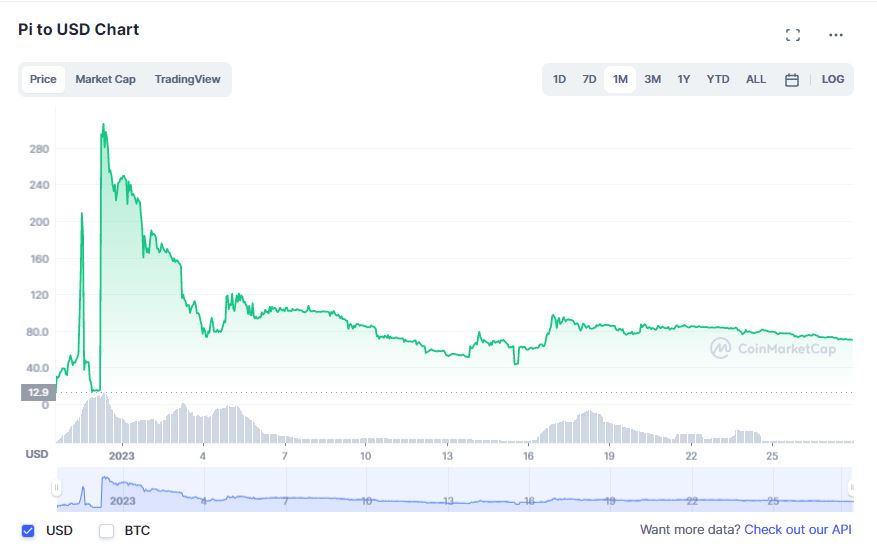 In detail, Pi Crypto's premise is finding a way for users to mine on their phones.
The project's whitepaper claims that the "Pi Core Team set out to find a way that would allow everyday people to mine" or earn cryptocurrency rewards for validating transactions on a distributed record of transactions,
The project claims to have a "fresher" take on Bitcoin's mining premise. Mine on your phone without having to deal with large mining pools.
While Bitcoin's process for updating its record is proven, it is not very user (or planet!) friendly. For Pi, we introduced the additional design requirement of employing a consensus algorithm that would also be extremely user-friendly and ideally enable mining on personal computers and mobile phones.

reads the document.
PI Price down 70% since Jan 1
As mentioned, Pi coin traded at $70. However, the digital asset exhibited a rather unusual 2,300% rally in late Dec-early Jan. Moreover, Pi has been a center of controversy since Dec 29, when the Huobi exchange announced it listed the PI coin. However, the listing was not legit, and Huobi chief Justin Sun had to 'eat his words' for shilling the token earlier.
As a result, token tracker CoinMarketCap issued a warning to traders against trusting the project.
There have been reports questioning the legitimacy of Pi Network. Please note that mainnet has not launched yet and the price displayed below for certain exchanges reflect the value of the IOUs, and it may not be transferable across exchanges.

warns CoinMarketCap.
Also read: AAVE and MATIC near key resistance – a bullish break ahead?
Moreover, on Dec 31, Pi Crypto's daily trading volume stood at $55 million, and by Jan 27, it dropped to $1.7 million. Meanwhile, the project is preparing to launch its App Wallet "soon."
Pi Network App Wallet incoming
The App Wallet feature will enable users to make in-app payments in the mainnet. Pi Chain Mall's official Twitter page unveiled Pi Network's plans for the App Wallet integration on Jan 20. Yet the announcement did not have the desired effect on the Pi coin price.
According to the announcement above, the App Wallet is not available for dApps on the mainnet yet. However, developers would soon be able to apply for the feature through the "Developer portal."
Also read: Litecoin (LTC) Targets 52% Gains After Breaking Out Of Bullish Technical Pattern.
Click here to keep up with the ever-changing crypto market and never miss the scoop!
The post Pi Network coin price drops over 70% YTD despite incoming app wallet appeared first on CoinChapter.